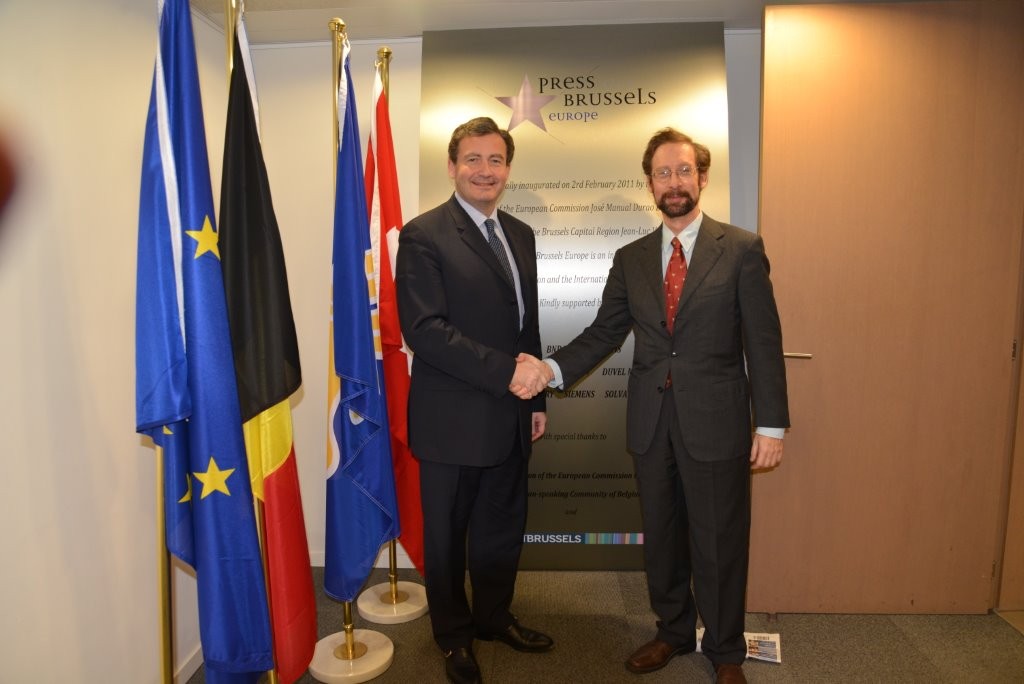 Montreal Press Club board member Robert Cutler greeted at the Brussels Press Club Europe in February 2015
Planning on traveling any time soon?
If so, you can now enjoy the company of colleagues in a multitude of cities, including Paris, Dubai, Freetown,
Hong Kong
, Jerusalem, London, Berlin, Los Angeles, Melbourne, and Tokyo.
While services vary between clubs, all provide excellent networking opportunities through a myriad of events – some cultural, some political, some ceremonial. The majority of these
reciprocal
clubs offer everything from food and beverage services, to use of a business centre and/or gym. Some even provide overnight accommodation.
To arrange a meet and greet, simply email ahead and someone will be happy to respond to your query. While the Montreal Press Club will be pleased to forward a letter of introduction after a formal request has been made, please note that all arrangements with press clubs in Canada, the US, and overseas are the sole responsibility of the MPC member requesting them.