Allow me to introduce myself. My name is Paul Molpeceres. I'm the new intern at the Montreal Press Club. This is my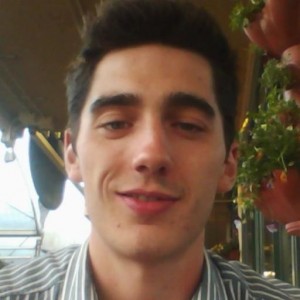 personal/professional blog chronicling the time I will spend at the MPC this summer.
I'm a 24-year-old Montreal native who is trilingual. I'm fluent in English, French and Spanish.
I am a journalism student. I'm also a practicing journalist. Yes, it is possible to be both, at the same time.
I attend Concordia University in Montreal, Quebec, Canada. I am entering my second year of a three-year program in the fall, a program in which I chose to focus on audio-visual journalism, another way of saying broadcast journalism. I presume that my minor in urban studies will also prove useful.
Now, blogging is very different than traditional journalistic writing. So let's give this a shot.
From reading entries from different blogs, I've gathered that it's much more train-of-thought oriented. Less structure, more freedom, too.
Now, for my internship (this is why this blog is up, after all), I am the "boots on the ground" at the MPC. The MPC is a membership-driven club since its inception in 1948. For an annual fee, you get to join an institution that provides exceptional networking and professional development opportunities in this largely French metropolis.
Former members include legendary Canadian writer Mordecai Richler and iconic politician René Lévesque.
Alas, here I am, the possible third member to form the trifecta of world-renown minds (just kidding!) How's my blogging so far? Please, be gentle.
To expound on my purpose during this internship, I will be working with current board members on programming and to help reinstate the MPC's weekly radio program. I will add content to the website, I will help in seeking the most current and interesting guests to come speak at our events, and I will continue to write both news and features.
So, here's to an exciting summer in which I invite you to follow my weekly blog posts, where I will be not only writing about my internship but also updating members on events and news about the club.